Signature Driving School
Launched: May, 2018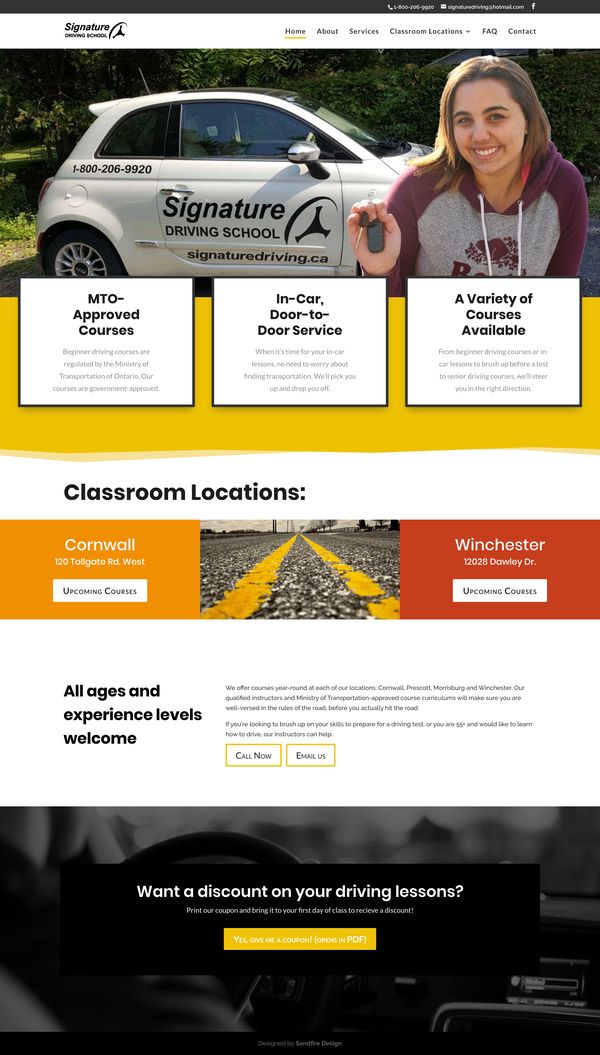 The Client:
Signature Driving School is an MTO-approved Beginner Driver Education Course provider. They offer a variety of driving courses, and provide door-to-door service. They have classrooms in Cornwall, Morrisburg, Prescott and Winchester.
The Problem:
Their website was old, outdated and not mobile-friendly. They needed a website that would highlight upcoming classes and make it easy for new students to register. 
Most importantly, the website needed to be appealing to teenagers and their parents.
The Solution:
I designed their new website with a focus on classroom locations and upcoming classes. I asked a local teen to model for the home page to make it more appealing to teens.
The Result:
Owner Sylvie Bazinet is very happy with her website.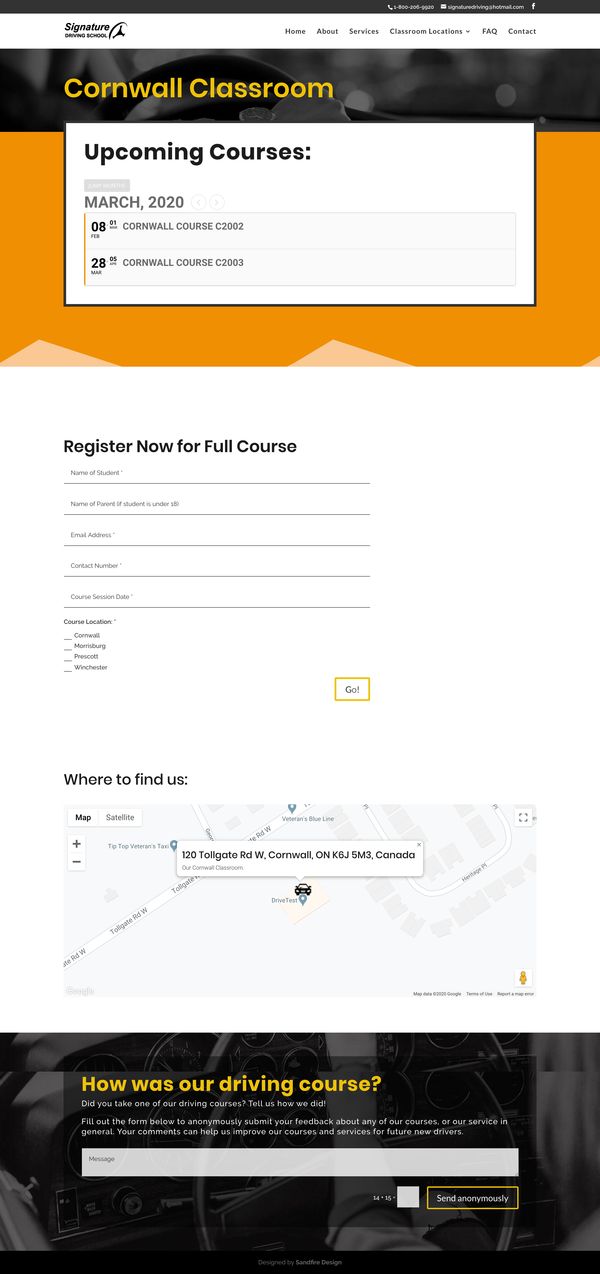 Winchester Classroom Page