Steph's Handy Maintenance Services
Launched: March, 2018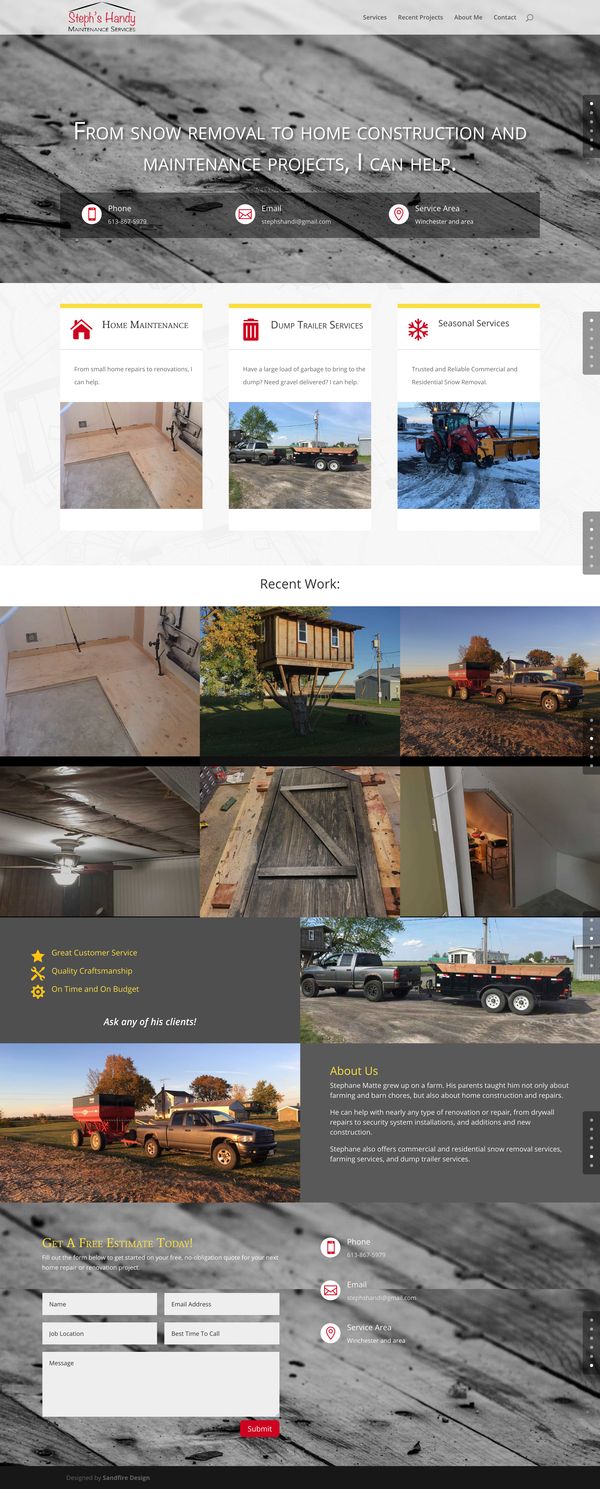 The Client:
Stephane Matte is a local handyman who needed a website to showcase his work and attract new clients.
The Problem:
Being a new business, he did not have a website.
The Solution:
I created a one-page website because he didn't have a lot of content. The focus for his design was on showcasing a gallery of recent work and on getting his contact information front and centre.
The Result:
Stephane Matte is very happy with his website. It is clean, mobile-friendly and makes it easy for visitors to understand what he offers and how to reach him.