Selleck Mechanical
Selleck Construction
Selleck Truck & Trailer Repair
Launched: June, 2021
Home Page: Selleck Mechanical

The Client:
The Selleck family owns three business:
Selleck Mechanical, which offers high quality mechanical services;
Selleck Truck & Trailer Repair, which offers 24/7 roadside assistance, truck and trailer repairs and maintenance, and tire services; and
Selleck Construction, which offers high quality construction and home renovation services, doors, windows, roofing, soffit, fascia, concrete, general contracting, and building construction.
The Problem:
They had websites for the mechanical and truck businesses, but they were very old, outdated, and not mobile friendly. The construction business did not have a website at all. 
This project introduced an interesting problem, and it was a key point for the client: Their customers kept getting their numbers mixed up, and as a result, they were losing potential customers for truck repairs because they would call the mechanical business after hours. They needed the site to resolve that issue by making it very clear not only what site you're visiting, but that there are two other businesses, and making the click-to-call numbers very prominent.
The Solution:
On each website, three boxes immediately under the hero section (top of the home page) announce that there are two other businesses (with two locations for Selleck Mechanical). The boxes are click-to-call, making it easy for visitors to call the business they are searching for in case they found the wrong website. Links to the other websites are located in the footer.
As well, on the Truck & Trailer website, I added click-to-call buttons to the bottom of the screen on mobile only to give visitors even easier access to the roadside assistance service.
I created a custom design for Selleck Mechanical, and used the same layout for the other two sites, saving the client some design expense.
The Result:
A happy client whose website now attracts new customers, and makes it easier for website visitors to get in touch, no matter which business it is they're looking for.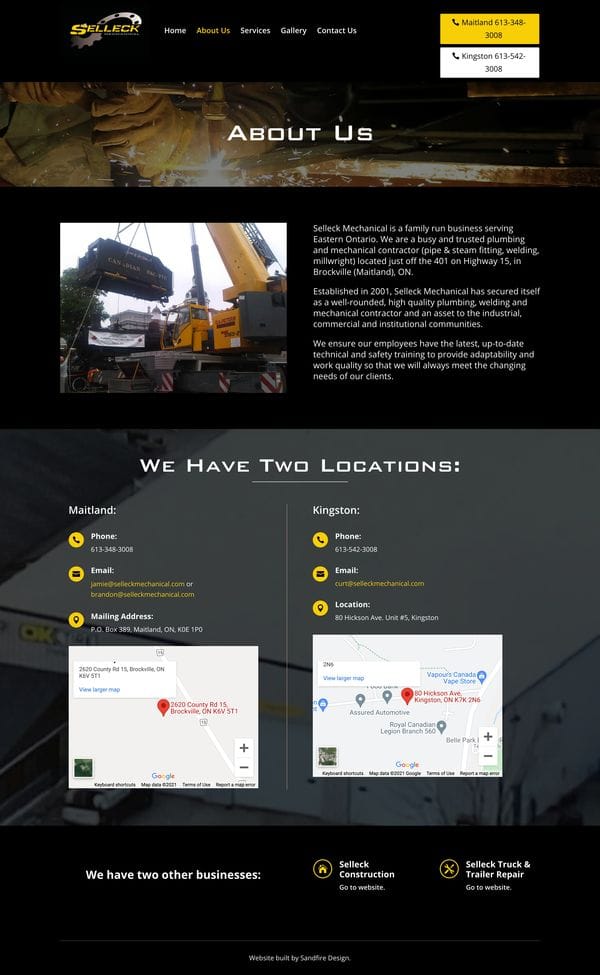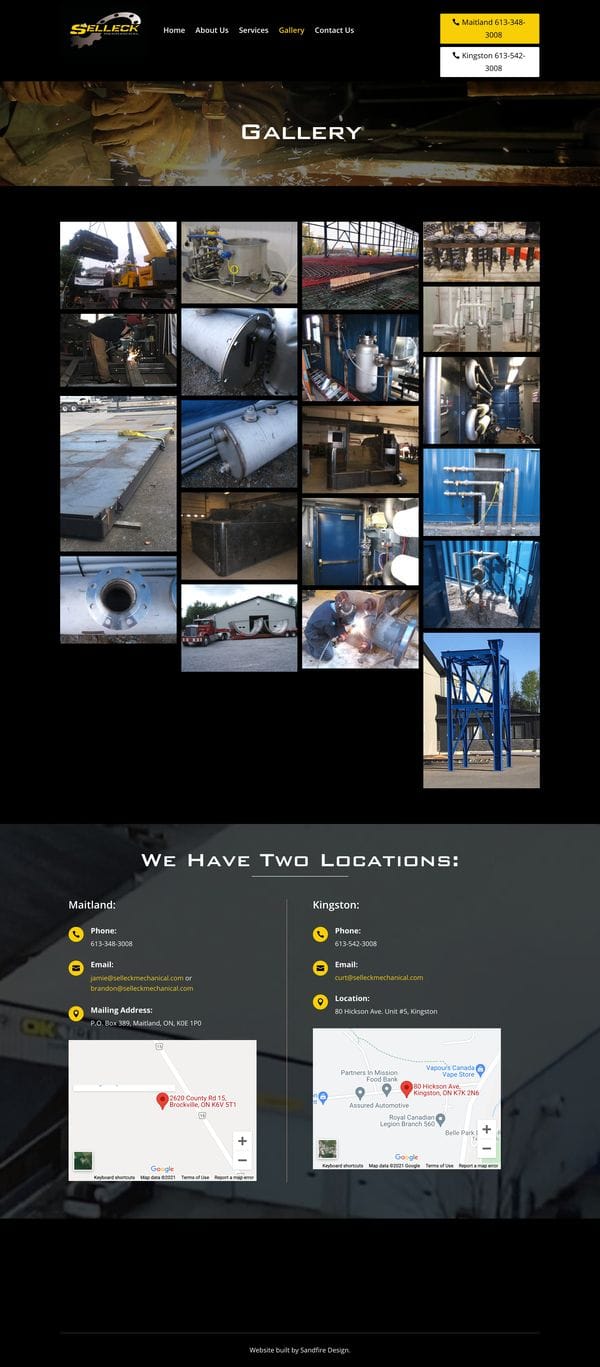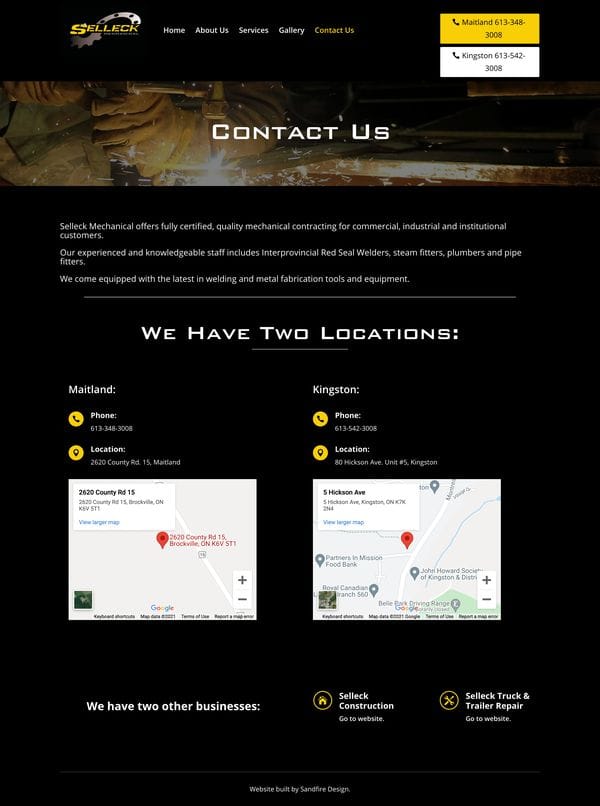 Selleck Truck & Trailer Repair: