OttawaNEXT
Launched: September, 2020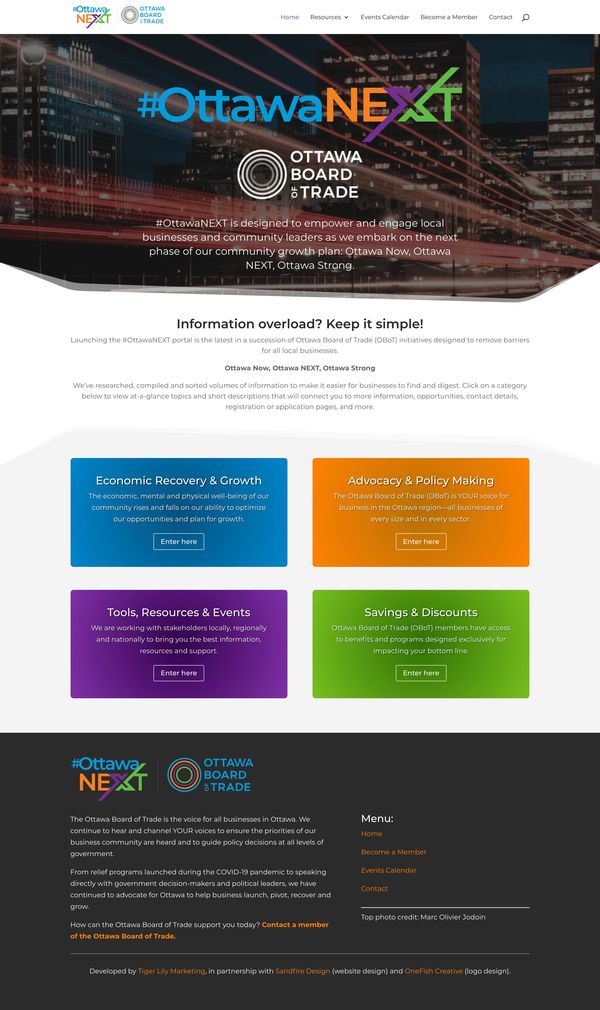 The Client:
The Ottawa Board of Trade is the voice of business for the capital region. It advocates, supports and connects businesses in the Ottawa region and provides resources and initiatives that help businesses grow, pivot and thrive.
The Problem:
During the Covid-19 Pandemic, a lot of OttawaBoT members were struggling to find resources and answers to make it through the difficult and unprecedented time. 
The Solution:
OttawaNEXT was created to act as a portal to connect businesses with the information, tools and resources they needed to remove barriers and not only survive, but thrive.
I was initially asked to design a one-page site with 'boxes' that served as pop-ups to display links and resources. A couple of months after the launch, I was asked to expand the site so that each category or resource displayed on its own page.
The Result:
The Ottawa Board of Trade was very happy with the result of the OttawaNEXT initiative and the website, and it helped a lot of its members easily find the tools and resources they needed to keep their doors open during the pandemic.