Lanark Lifestyles
Launched: June, 2018

The Client:
Lanark Lifestyles is a full-service retirement community located in picturesque Perth, Ontario. Owned by a physician and a pharmacist, it raises the standard of care for our seniors. It has a long list of amenities and features to help keep residents healthy and active, and offers everything from fully independent living through to round-the-clock care.
The Problem:
When co-owner Neel Chadha approached me for a website, Lanark Lifestyles was in the early planning stages. He needed a website that would inform Perth of this pending new business and offer updates on the construction process as it was built.
The Solution:
Phase 1 of this website was to keep Perth residents informed about construction progress on the residence and offer a way for potential residents and staff to contact the owners.
Since its opening in 2019, the website has changed to include photos of the residence's rooms, offer information on the services and amenities, and provide access to a sales centre phone number.
The Result:
The website has been an important tool to get Lanark Lifestyles known throughout the community while it was being built, and continues to be imperative to draw new residents and staff applicants. Neel is very pleased with the site.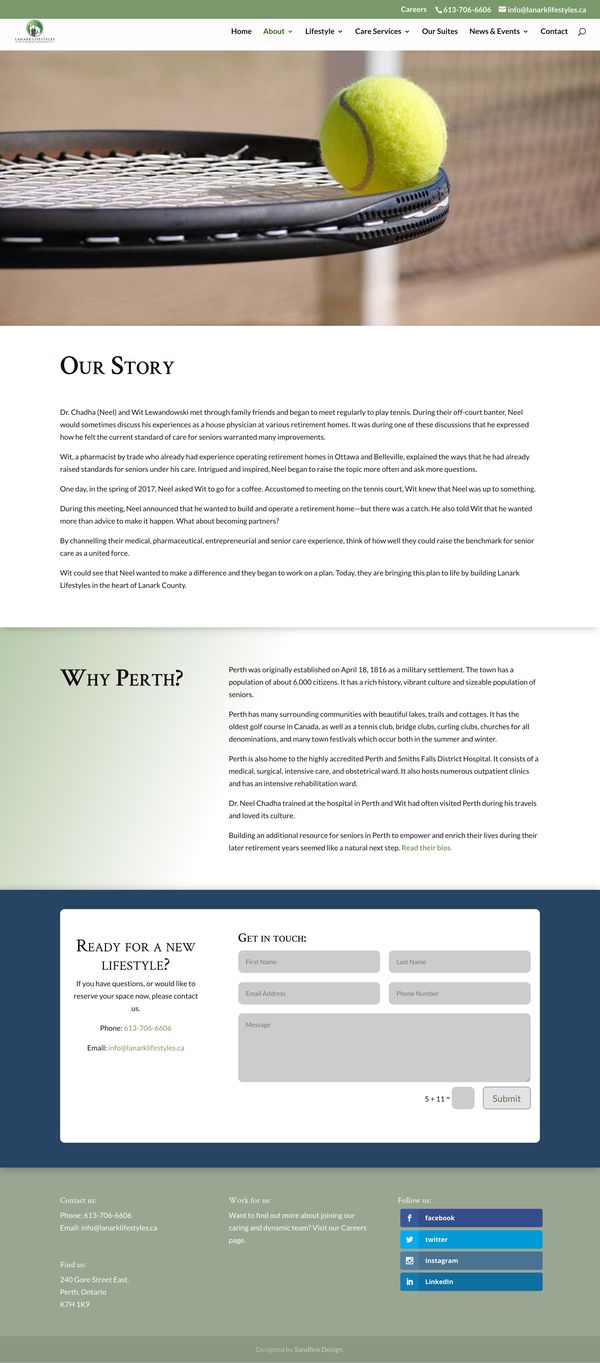 Why Lanark Lifestyles Page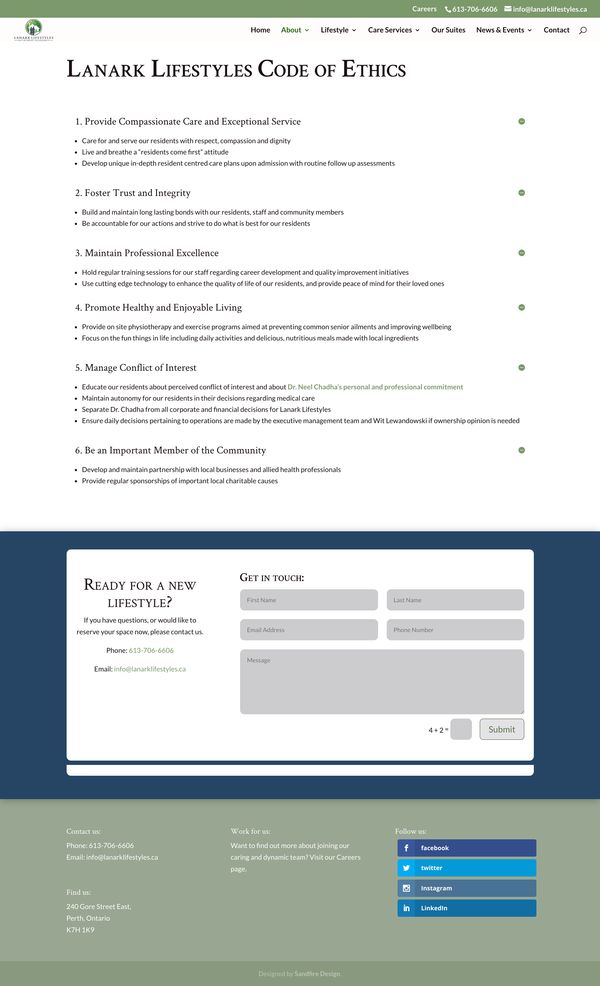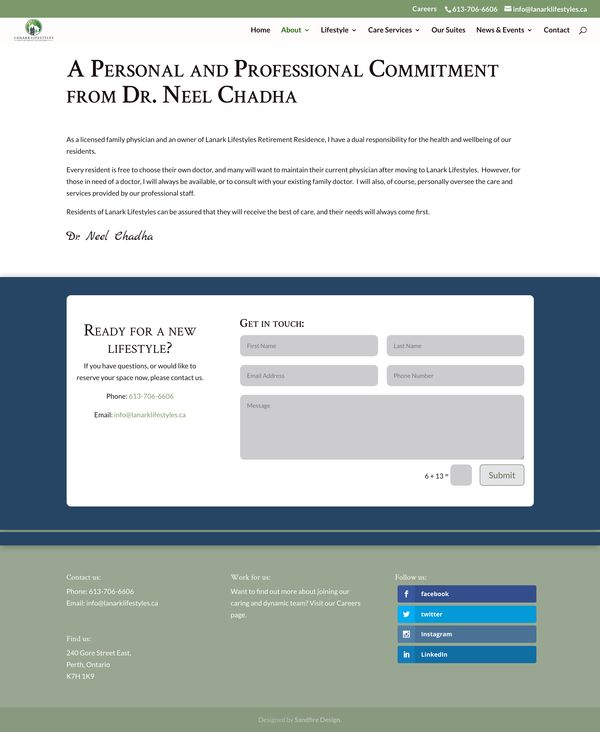 Lifestyle & Features Page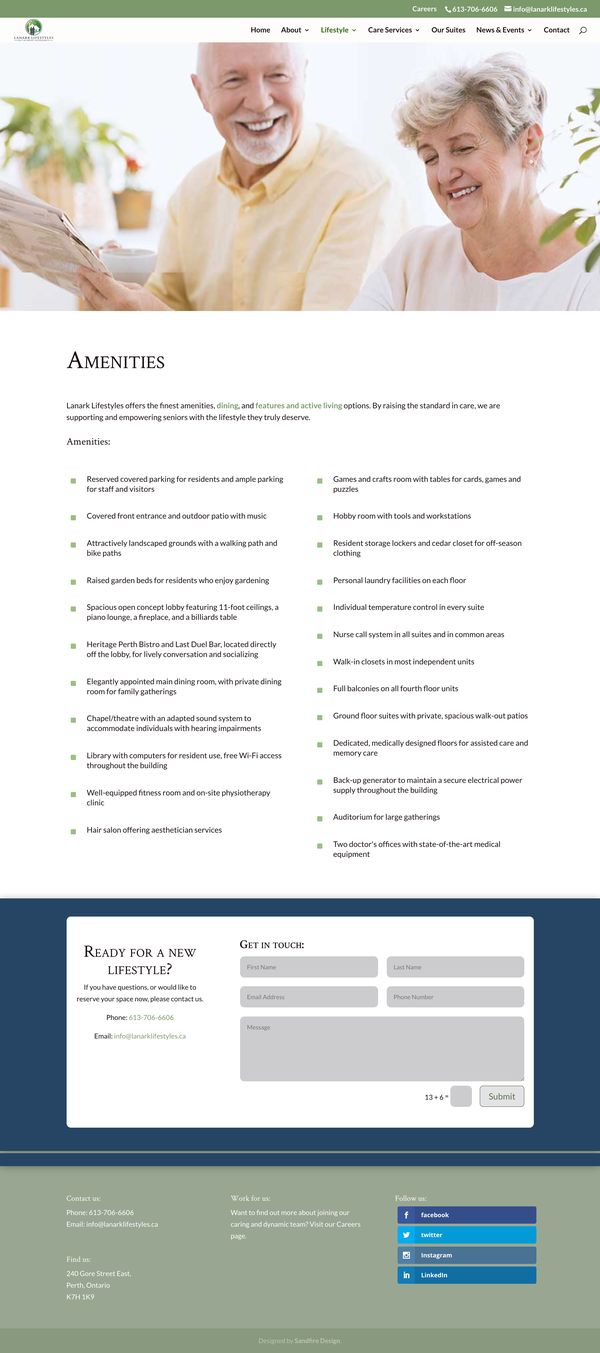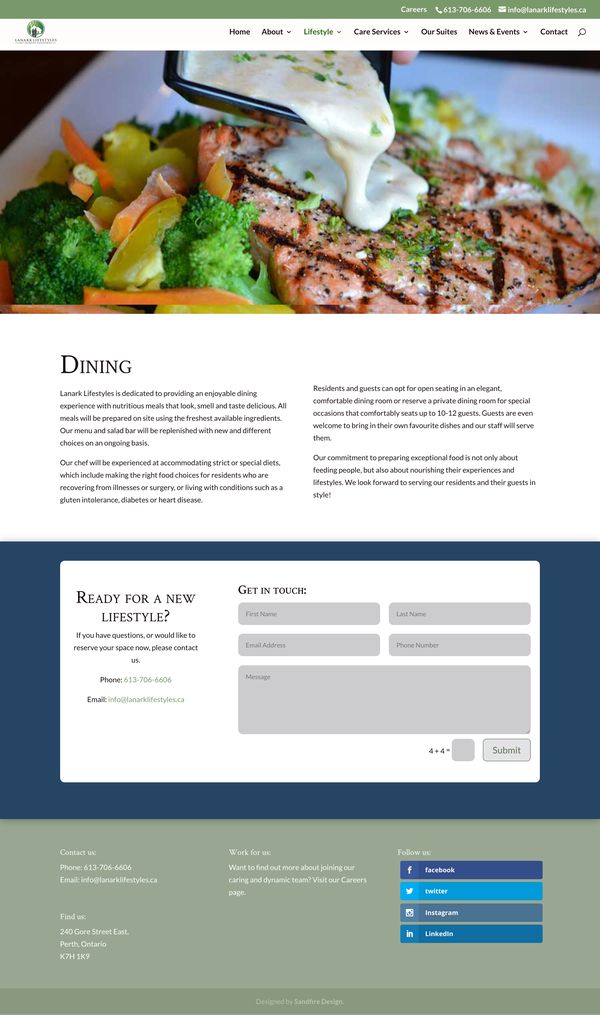 Construction Progress Page