The Chesterville Record
Launched: May, 2017

The Client:
The Chesterville Record is a community newspaper located in Chesterville, Ontario. 
The Problem:
They needed a redesign of their website, and wanted to incorporate online ads, an e-subscription to their weekly paper, and a way to post articles to both the Record and the Villager News, a section of the paper dedicated to news from nearby Russell.
The Solution:
This website is focused on making the most recent news articles front and centre. It also incorporates a the Russell Villager, which is the sister paper to the Record.
The Result:
The staff at the Record love their website, especially since it is so easy to add new articles, obituaries, classifieds and online versions of the paper. They also generated new streams of income from online subscription sales and online advertising.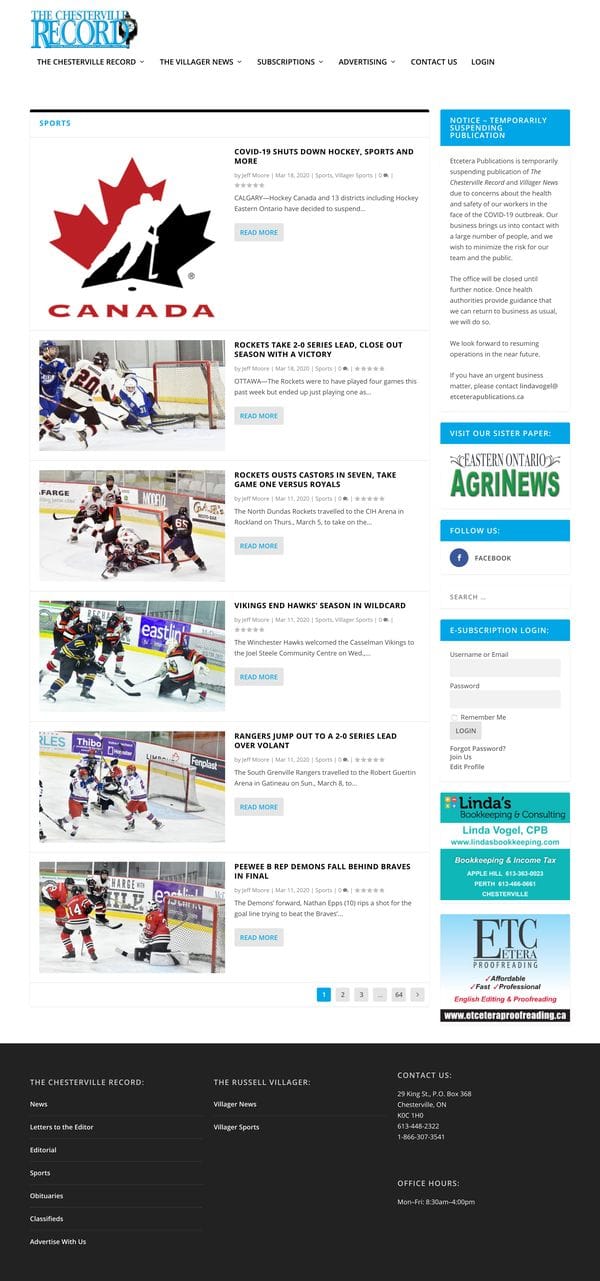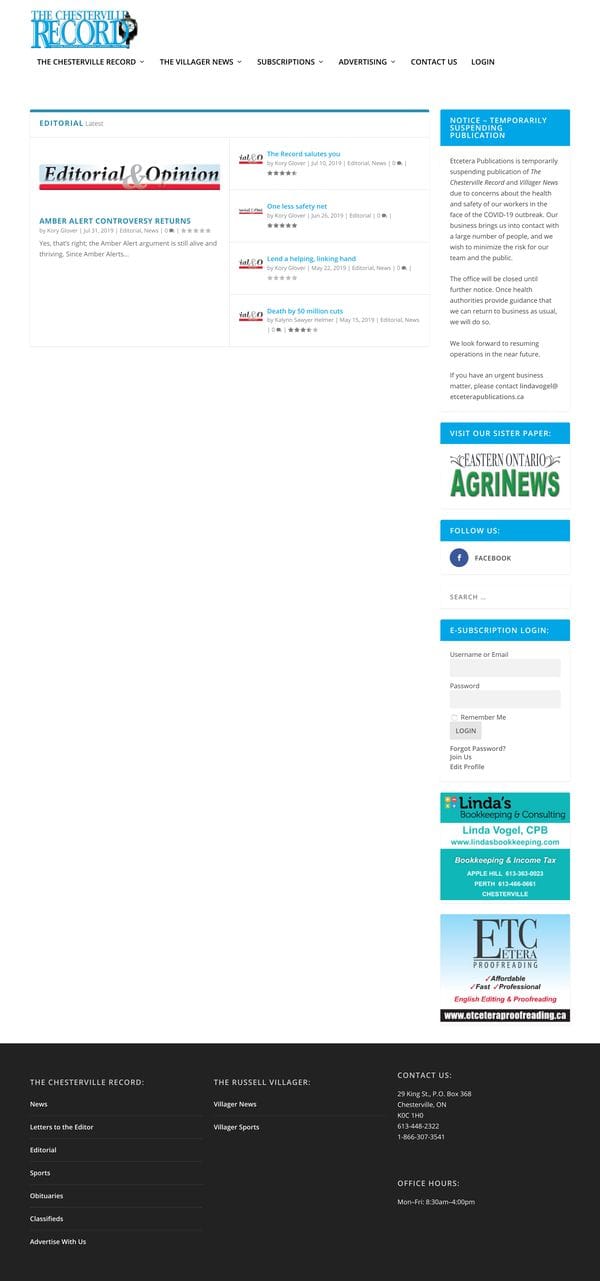 Letters to the Editor Page