The Town Vintner
Launched: March, 2017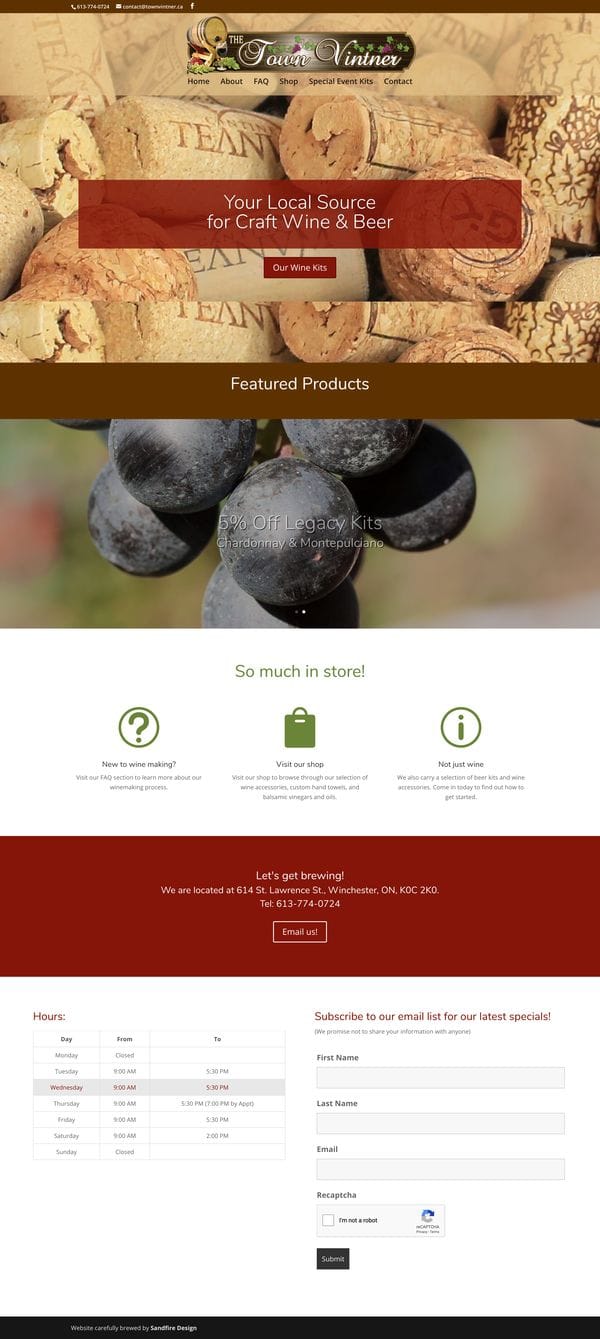 The Client:
The Town Vintner is located in Winchester. Customers can purchase a wine kit and make and bottle their own wine in-store. 
The Problem:
I designed and developed his initial website in 2014, and he returned for a redesign in 2017 when he changed locations.
He needed a website that would detail what wine kits he offers and display his contact information prominently throughout his website.
The Solution:
I designed his new website with a focus on informing visitors of his services and how to get started with a wine kit. 
Each wine kit he offers is displayed in detail, and it's set up so that if he decides to offer online sales, it would be an easy transition to an e-commerce website.
The Result:
Owner Shawn Brownlee is very pleased with the overall look and feel of his new website, and his sales have increased as a result of it being easy to navigate and find online.