Shaun Johnston
Launched: November, 2019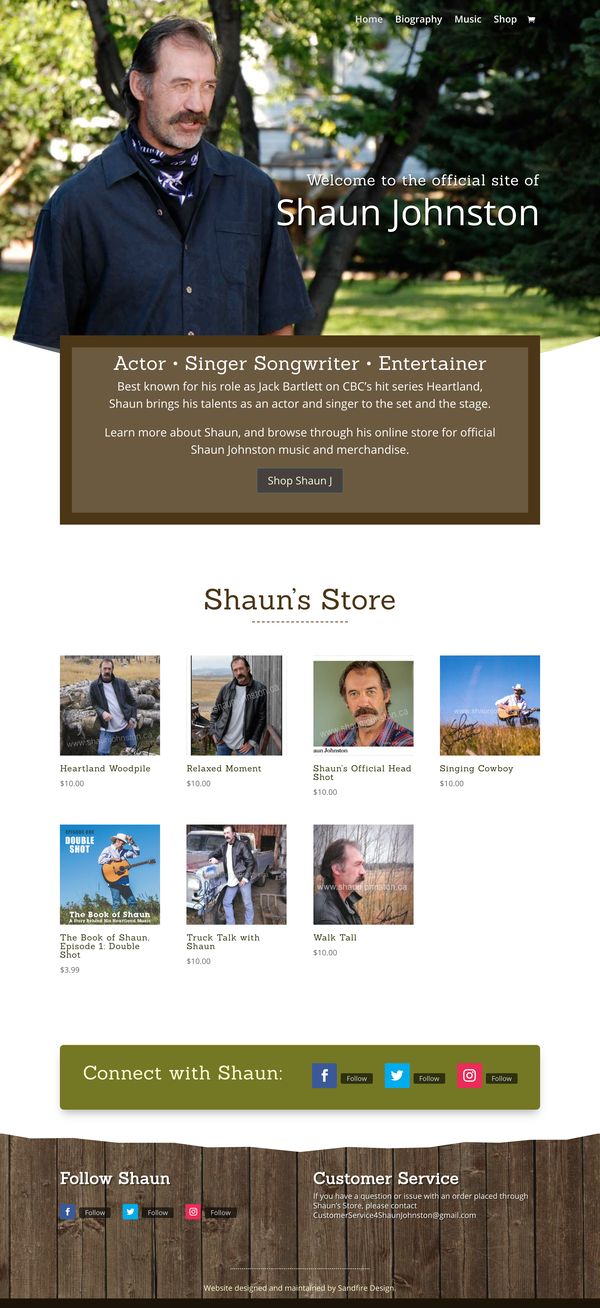 The Client:
Shaun Johnston is the star of CBC's hit series Heartland. He plays Jack Bartlett, the patriarch of the Alberta ranching family the series follows. 
The Problem:
Shaun's website was outdated and not optimized for mobile. It was an e-commerce site for his autographed photos, but wasn't converting well.
The Solution:
I designed a website that is small and relatively simple, but easy to navigate and optimized for mobile.
It is an e-commerce site, complete with an option for adding a customized message to autographed photos, and the ability to listen to a sample of Shaun's audio files before purchasing them.
The Result:
Shaun is very pleased with his website, especially since it is converting and he is able to quickly and easily sell his products online.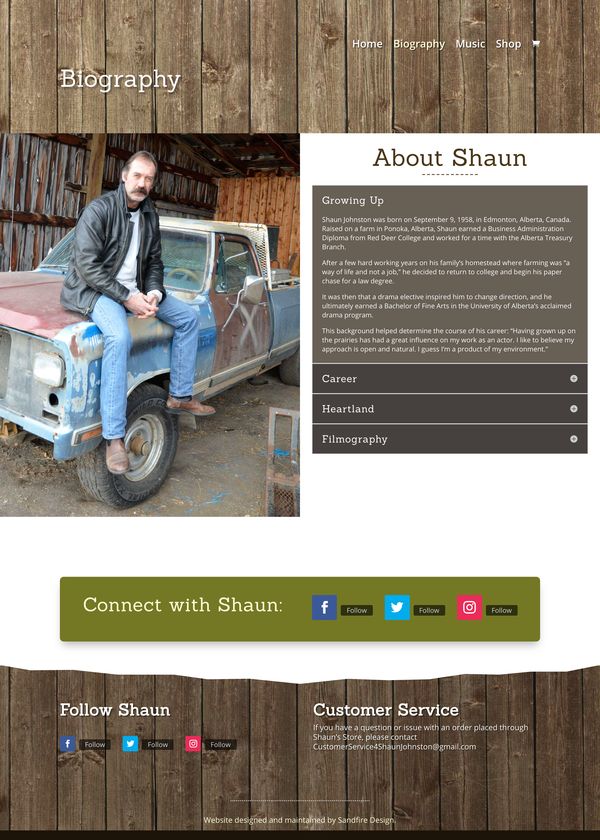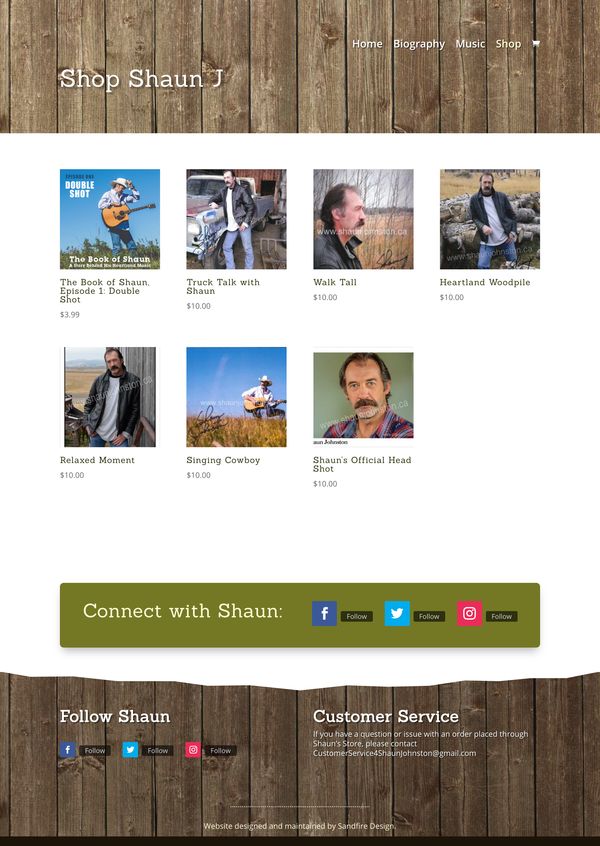 Product Page: Autographed Photo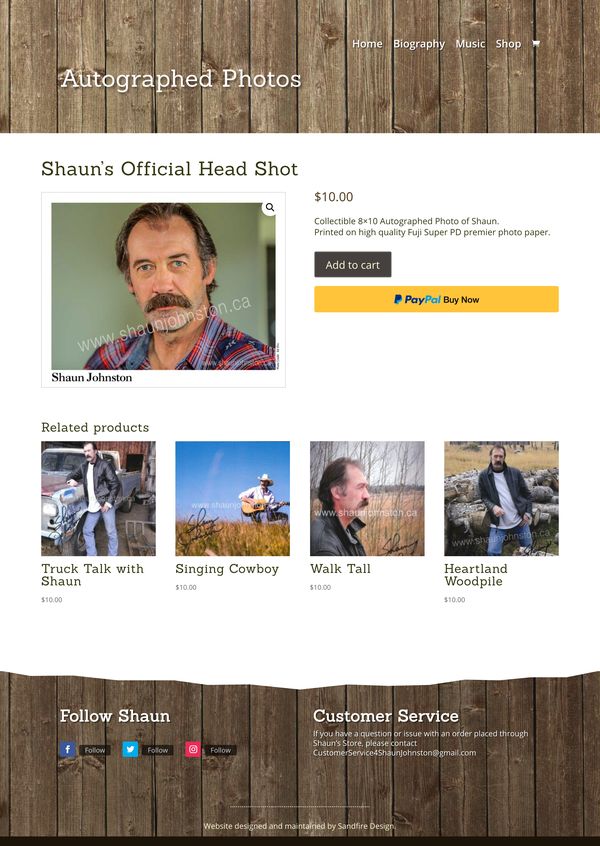 Product Category Page: Audio Files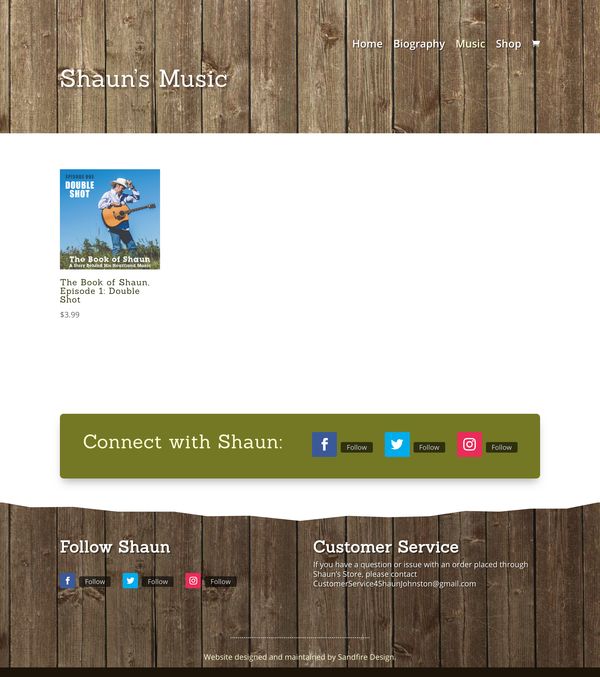 Product Page: Audio Files