The Task
Amber Marshall is known for playing the lead role of Amy Fleming on the hit CBC series Heartland. In fall 2016, after crossing paths with Amber's publicist on a mutual project, I was asked to redesign Amber's store pages on her existing website as they were hard to navigate. One month after launching her completely redesigned online store, I was told her online sales had skyrocketed. I then proceeded to create a mock home page in the hopes of redesigning her site. Amber approved the mockup in early 2017, and her new website launched that May.
The Details
Client: Amber Marshall
Date: May, 2017
Skills: WordPress, HTML, CSS, Writing, Editing, Illustrator, Photoshop
View: ambermarshall.com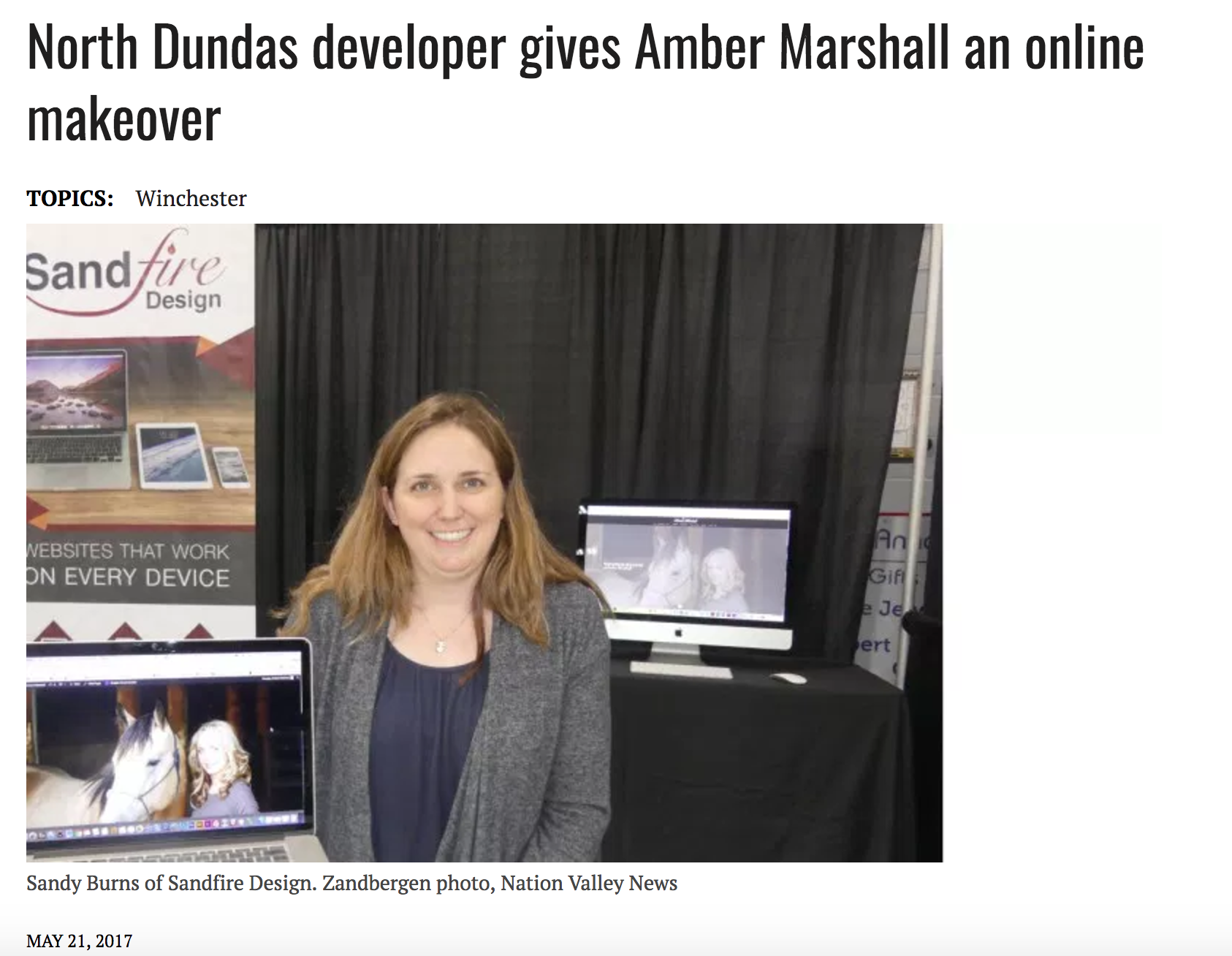 Sandfire Design made the local news with the launch of Amber Marshall's website. Read the article by Nelson Zandbergen of Nation Valley News, published May 21, 2017.
Want a website that works for you?
I create websites that have helped my clients grow, sell more, and get noticed online. 
If you're ready to take your online presence to the next level, contact me today and we'll get started on creating a website that truly works for you.
Call 613-668-5382 or email me at hello@sandfire.ca today.