Amber Marshall
Launched: May, 2017

The Client:
Amber Marshall is a Canadian actress best known for playing the lead role of Amy Fleming on the hit CBC series Heartland. 
The Problem:
Amber's website was old, difficult to navigate and even though it was e-commerce, it was difficult to shop online as you could only purchase one item at a time.
The Solution:
I redesigned her website with a focus on e-commerce. Amber has a number of products, including her own magazine, jewelry line, calendars, autographed photos, and apparel.
The Result:
Amber was very pleased with her website, and within the first couple of months, her online sales skyrocketed.
In March, 2020, Amber switched to a Shopify platform, so the website I built for her is no longer active. However, I have decided to keep her site as part of my portfolio to showcase the work I did for her.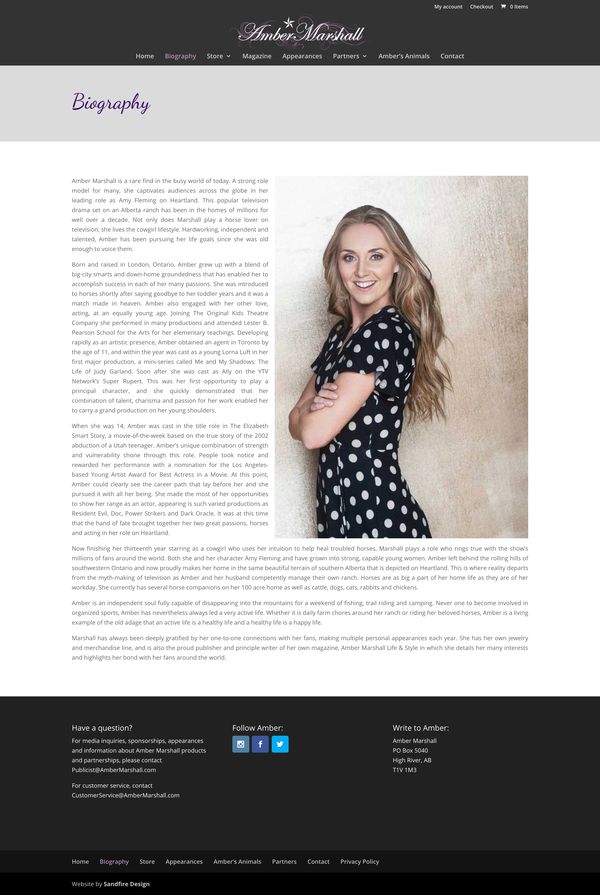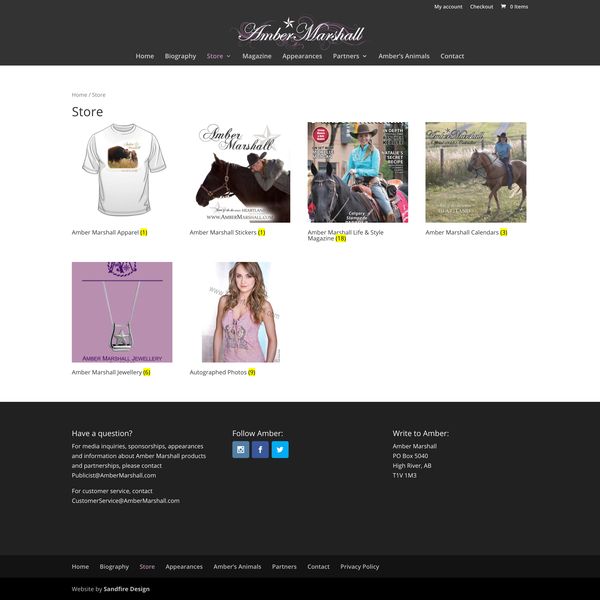 Shop Autographed Photos Page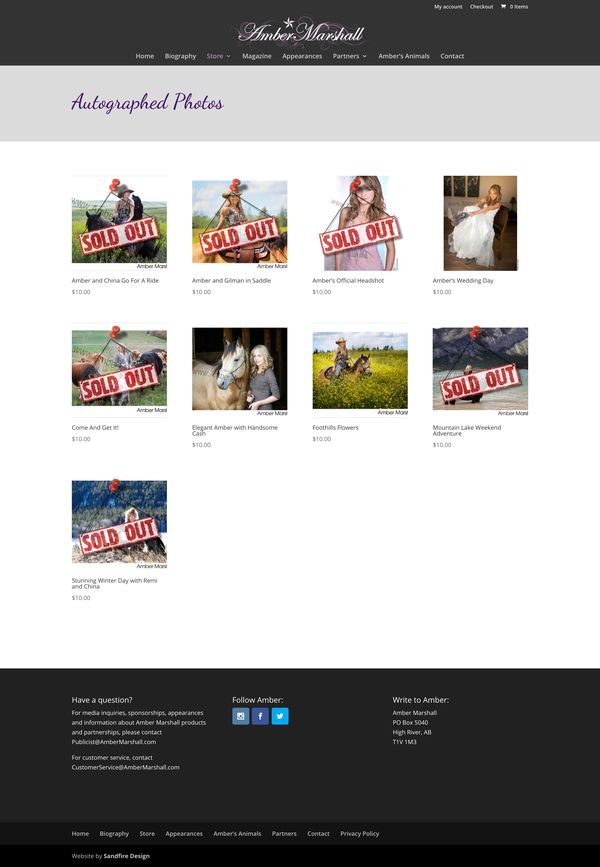 Autographed Photo Product Page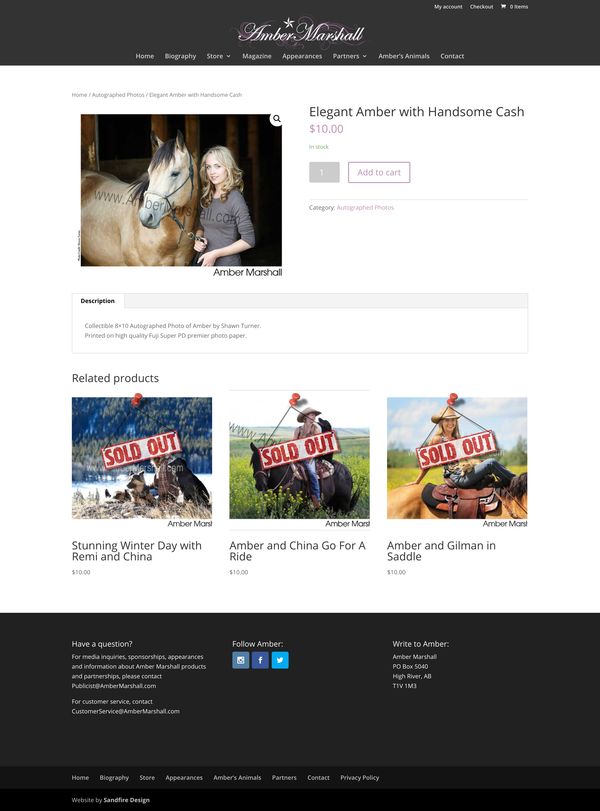 Life & Style Magazine Page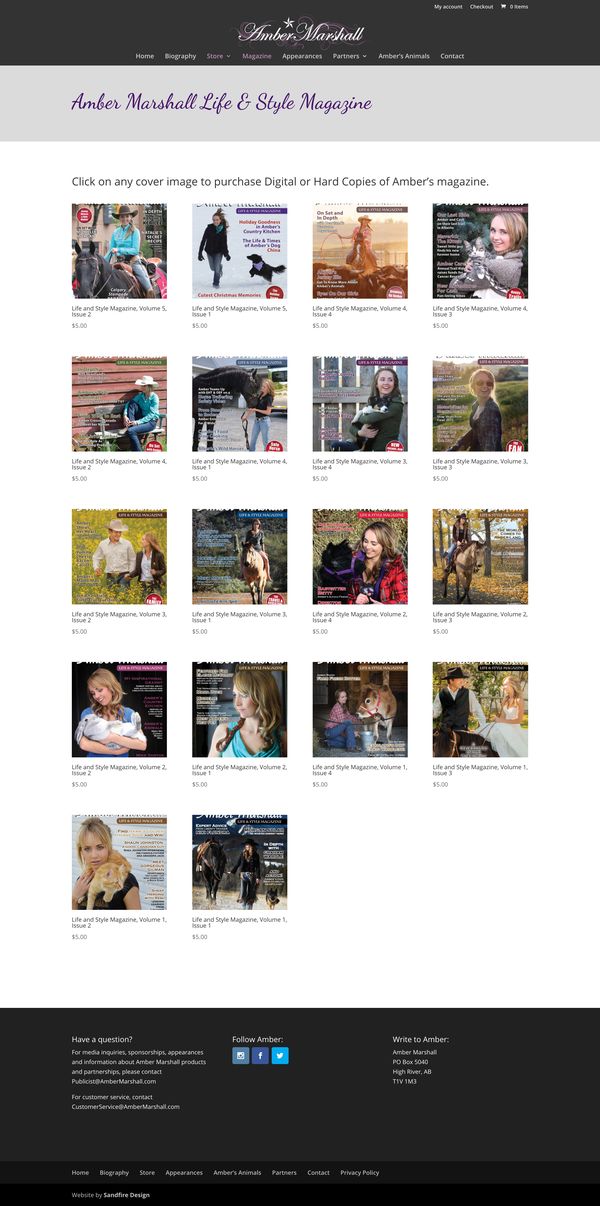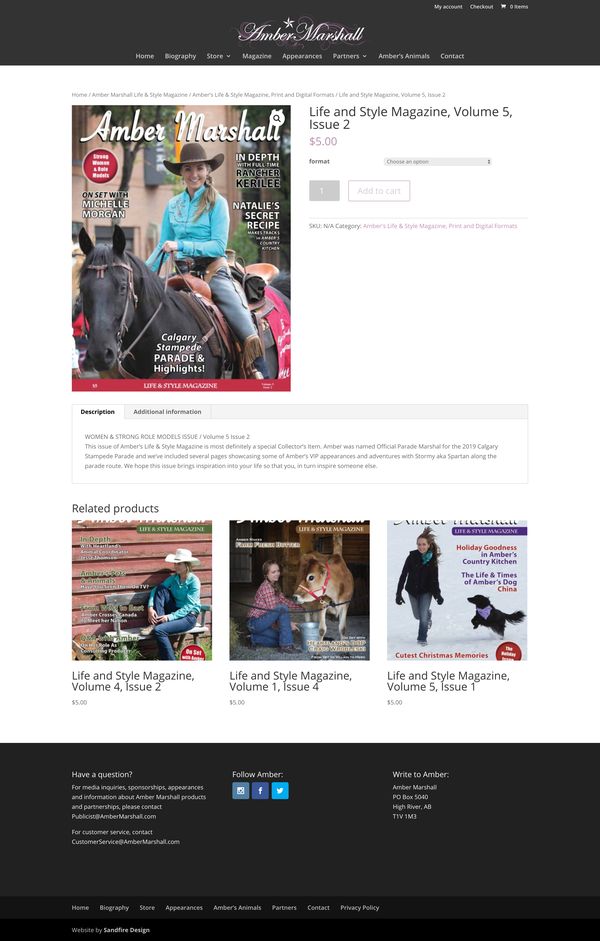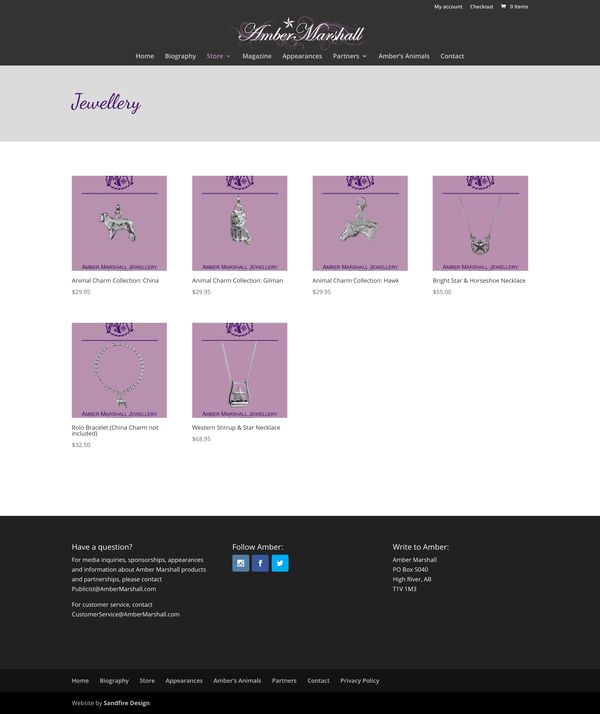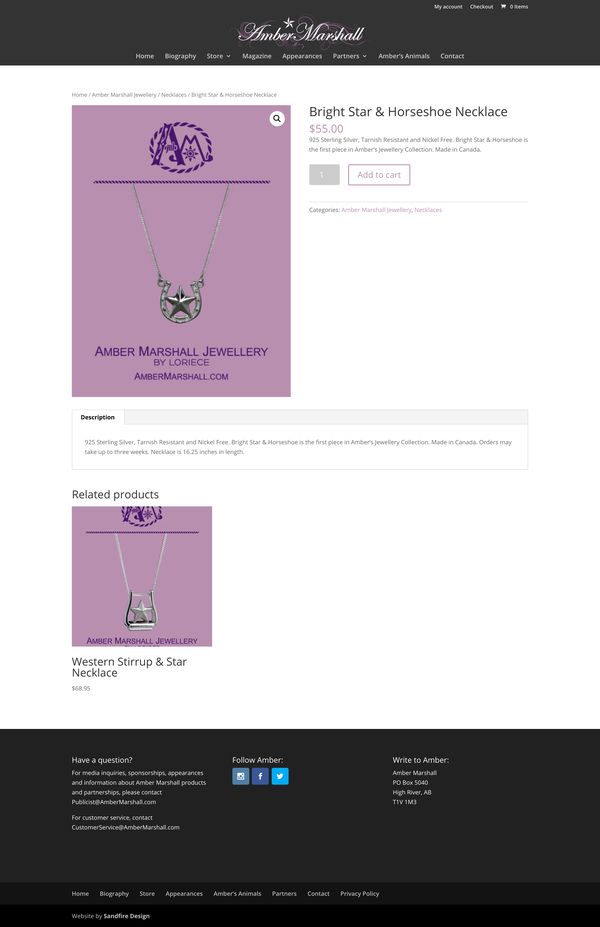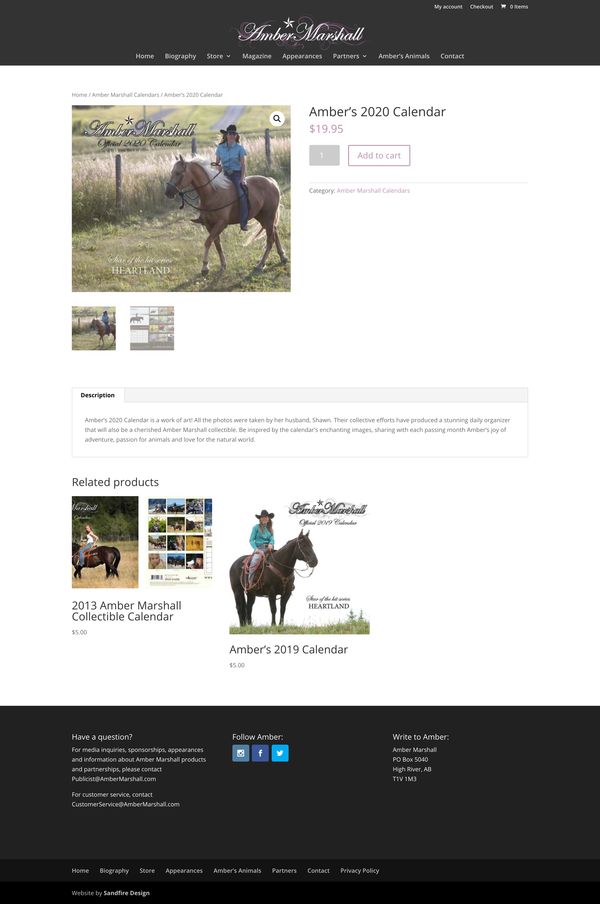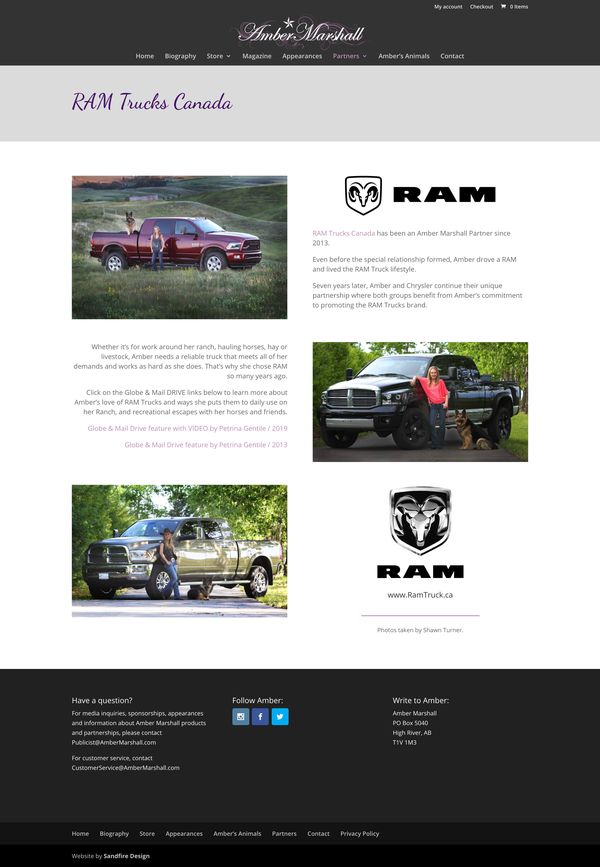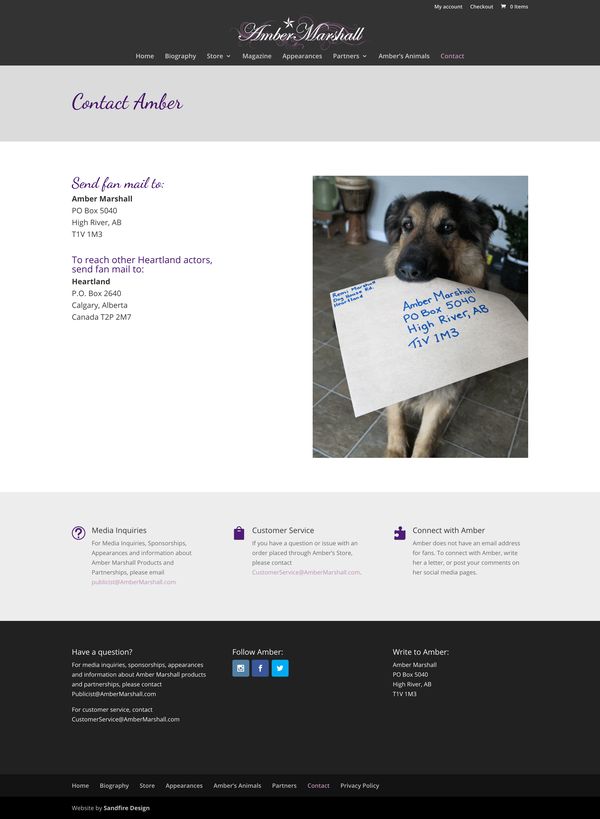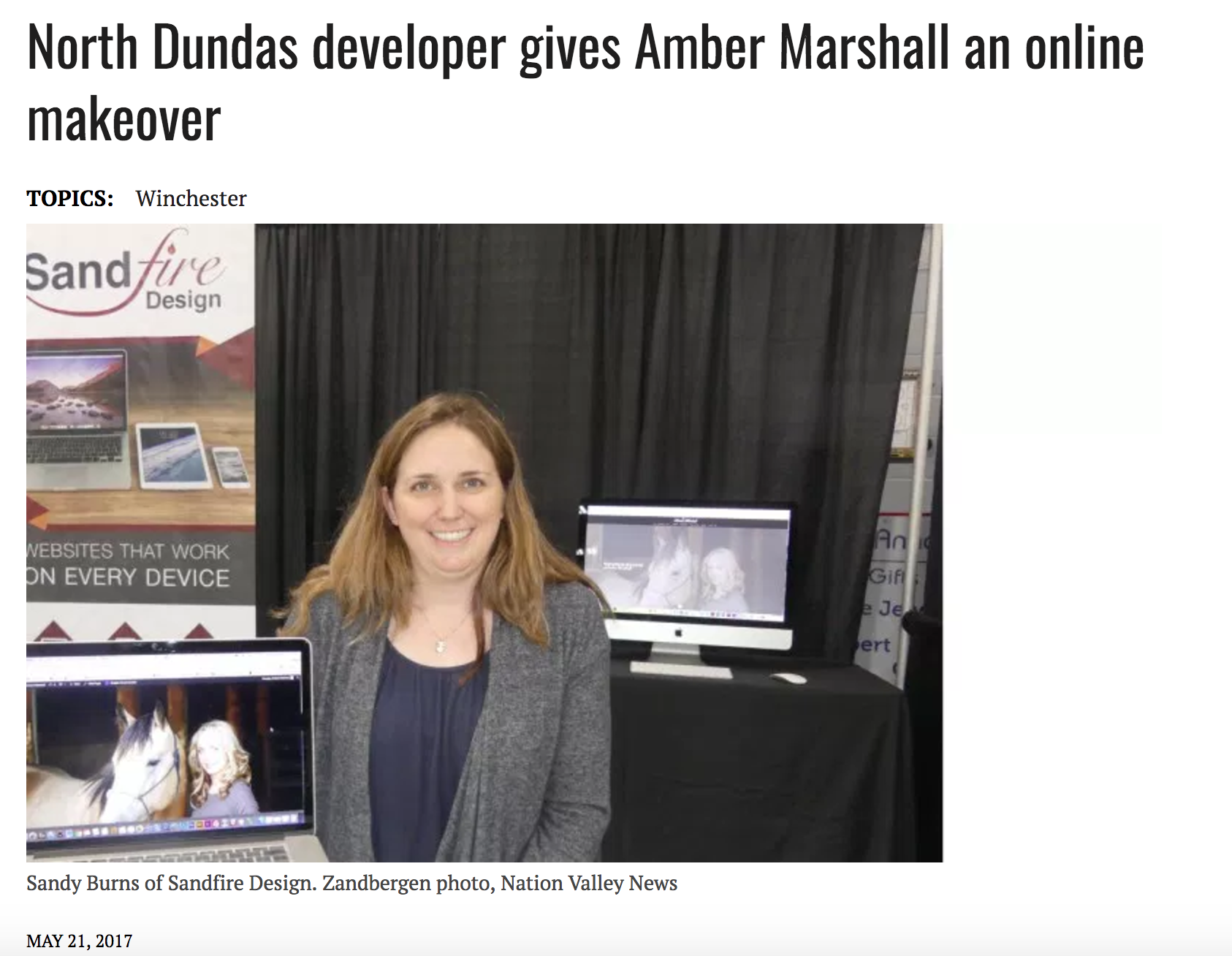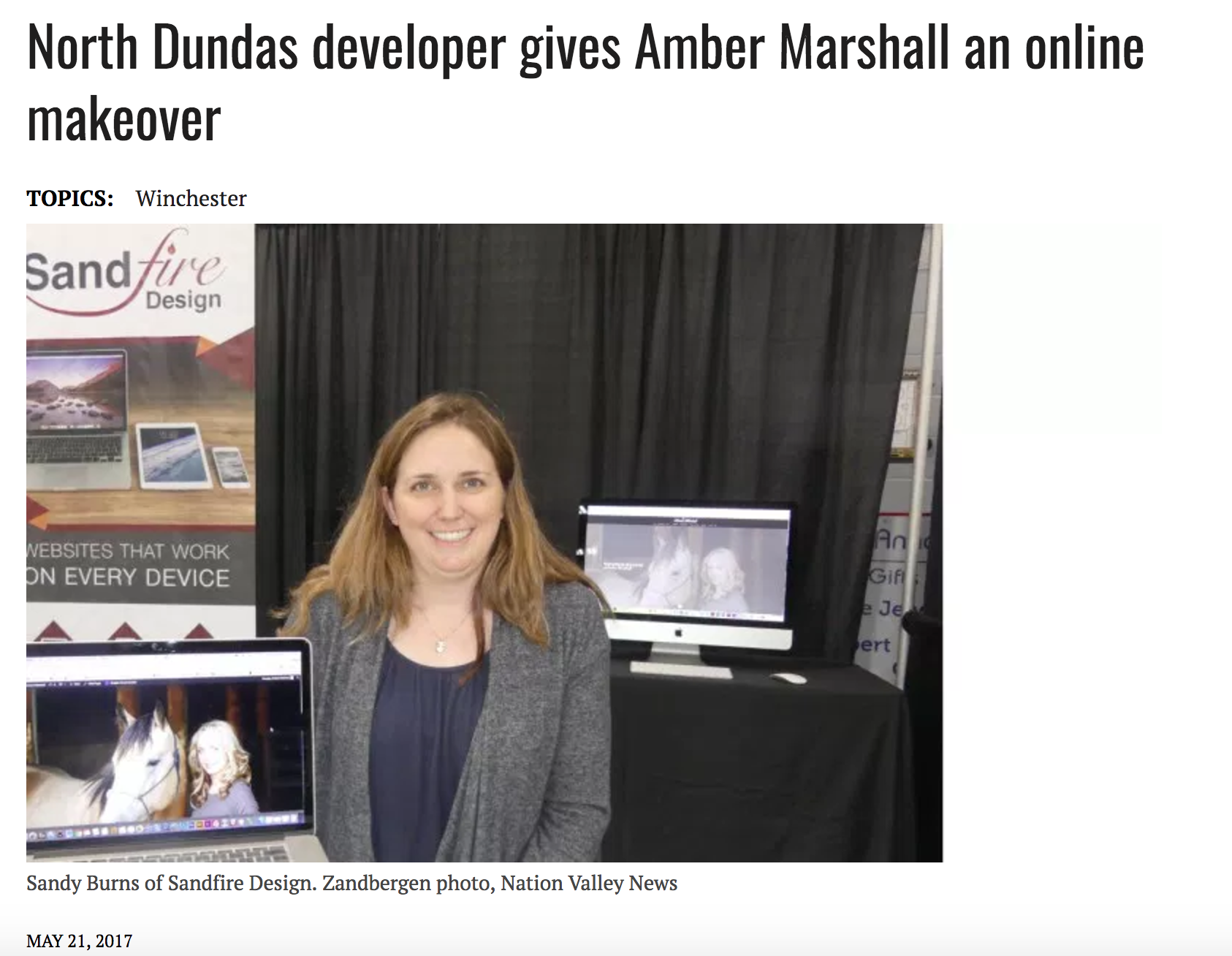 Sandfire Design made the local news with the launch of Amber Marshall's website.
Read the article
by Nelson Zandbergen of Nation Valley News, published May 21, 2017.